With over 180,000 members and 315 affiliated clubs, Surf Life Saving Australia represents the largest volunteer movement of its kind in the world.
As a patrolling member of North Narrabeen SLSC, you'll contribute to the local community, help keep the general public safe on our beaches, learn valuable surf rescue and first aid skills, develop teamwork and camaraderie, improve your fitness, and have lots of fun!
Who can become a surf lifesaver?
Anyone over the age of 13 can obtain their Surf Rescue Certificate to start patrolling and then work towards the Bronze Medallion.
To obtain the Bronze Medallion, you must be over the age of 15 and demonstrate proficiency in surf awareness, aquatic rescue, patrol and surveillance procedures, CPR and first aid.
Before commencing training for the Bronze Medallion, you'll be required to complete a 400m swim in less than nine minutes in a swimming pool of no less than 25m in length. Once this has been completed, qualified instructors will train you to the level of a proficient surf lifesaver.
Surf Life Saving offers something for everyone. We want all Australians to live an active life, to get involved in life, to participate and to help save life.
You can do this by becoming a surf lifesaver, getting your kids involved in our Nippers junior activities program, volunteering to be an age manager or helping out with the club BBQ on the weekend.
By joining North Narrabeen SLSC, there are endless pathways to explore; you can become a coach, official, athlete, fundraiser, supervisor for junior activity programs, committee member, radio operator, trainer and assessor, or inflatable rescue boat driver.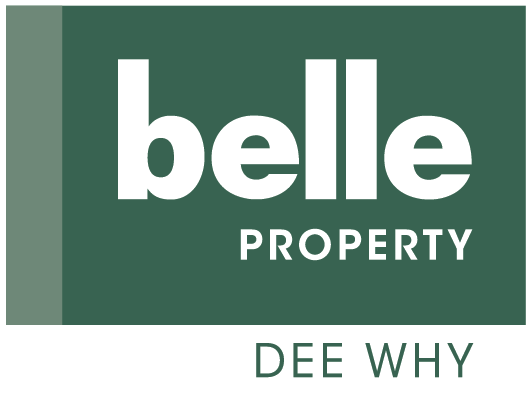 About Patrols
The primary role of any Surf Life Saving Club is the protection of the beach-going public, and to save lives. The lifesaving duties of a club are carried out by the patrol teams, consisting of our volunteer members.
Patrol dates and hours are set down by agreement with Surf Life Saving NSW – the traditional patrolling season is from the start of the September school holidays through to the ANZAC Day holiday. Patrols are rostered every Saturday, Sunday and Public Holiday throughout this period. There are generally 2 patrols per day, expanding to 3 over the busy Christmas public holiday period.
The Director of Lifesaving is the person whose role it is to coordinate and oversee all lifesaving responsibilities of the club, including patrol rostering, proficiencies and record of attendance. They are contactable by email or through the office.
Our primary patrol area is infront of the club house, where the flags are placed, but it also extends north to the rock pool and south the pine trees in between Emerald st and Tourmalie st.
Patrol Captains and Vice Captains lead each of our 15 patrol teams. The minimum requirement of personnel for each patrol is:
4 x Volunteer Bronze Medallion (Cert II in Public Safety, Aquatic Rescue) qualified Patrol Members, including:
o   1 x Current ART (Advanced Resusciation Techniques) Operator
o   1 x Current Silver Medallion Inflatable Rescue Boat Driver
o   1 x Current Inflatable Rescue Boat Crew
o   1 x Silver Medallion Beach Management
On a beach as busy as North Narrabeen, this minimum requirement is always exceeded, in order to meet our duty of care to the public. We are lucky to have many highly experienced patrol members and we work closely with the Council Lifeguards.
The current roster and Patrol Captain & Vice Captain list can be found here.
Your patrol team relies on your attendance at your rostered patrol, teams are formed with a mix of skills, qualifications and experience to best manage any situation that could arise. North Narrabeen SLSC supports the upskilling and professional development of its members, patrol members are encouraged to explore roles and opportunities to upskill here: SLS Pathways
Talk to your Patrol Captain or the Club Captain about pathways you are interested in, and our Education team will be able to assist you in achieving the relevant qualifications for that role.
North Narrabeen SLSC beach patrols are also supported by support operations teams from Sydney Northern Beaches Branch in the event of a beach emergency, including Duty Officers, RWC Operators.
Membership Fees (2022 / 2023 Season)
| | |
| --- | --- |
| Membership Type | Fee |
| Active Senior (18+) and Patrolling Long Standing Members | $60 |
| Active Junior (15 to Under 18 years) | $60 |
| Cadet Member (13 to Under 15 years) | $60 |
| Reserve Active | $60 |
| **Long Standing Members Not Patrolling | $60 |
| **Past Active | $60 |
| Award Member | ​$60 |
| Nipper | $100 |
| 1 Associate + 1 Nipper | $180 |
| 1 Patrolling Member + 1 Nipper | $160 |
| FAMILY TYPE 1 – 1 Associate + Unlimited Nippers(2+) | $280 |
| FAMILY TYPE 2 – 1 Patrolling member + Unlimited Nippers (2+) | $260 |
| Associate (Social) | $80 |
| Gymnasium (Includes Associate Fee) | $280 |
| **Gym Access for Long Standing, Past Active,$60+$140 | $200 |
| Patron | $170 |
| Vice Patron | $120 |
| Life Member | $0 |
| Fob Deposit * | $30 |
| Late Fee for Payments Received after 31st Oct | $25 |
* Fob deposit is for fobs issued from 15 July 2020 and refundable on return of fob.
​Refund Policy – As a result of costs incurred at the start of the season, a 50% refund of registration fees will be refunded to those members who decide that they do not want to continue their membership, if the request is made within 4 weeks of that member's registration.   After the 4 week period no refund of the fees will be available.  Any request for a refund needs to be made in writing and addressed to the Management Committee.